LACROSSE: THE ANCIENT GAME - ARTISTS
DAVID CRAIG
Co-Illustrator is one of Canada's premier illustrators having won the James Madison Award in Washington, D.C. and the 2009 Orbis Pictus Award for Outstanding Nonfiction (presented by NCTE). He is currently a finalist for the "Book of the Year Awards" for Illustraton.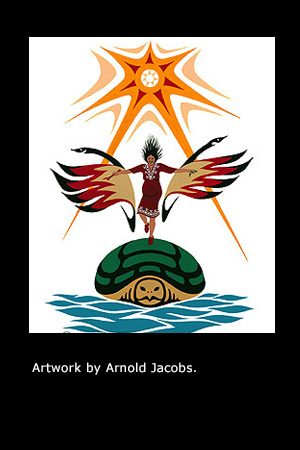 ARNOLD JACOBS
Co-Illustrator is an Onondaga Nation Hereditary Chief at Six Nations reservation. He started his career as a visual artist with his own Two Turtle Art Gallery. A major achievement for Chief Jacobs was having his Eagle design painted on the fuselage of an Air Canada 767 Jet.
BRIAN LARNEY
Brian is responsible for the stick paintings in Section III "The Stickmaker".This Choctaw and Seminole artist combines rare archival illustrations from the past and rich culture of his nations. His visuals present a contemporary style of his heritage and maintains the period's cultural accuracy. He honors his tribal heritage by doing Southeastern Art and signs his artwork with his tribal family of five generations. His artist signature YA-HV-LANE means "Yellow-Wolf" in the Seminole dialect.
https://www.facebook.com/yahvlane-110362949001575/info?tab=page_info
BUY THE BOOK
Lacrosse: The Ancient Game
Buy "Lacrosse: The Ancient Game" hard cover: $ 29.95 + shipping and applicable taxes:
1-9 copies Hard Cover - $29.95 per copy plus 5% HST (plus shipping and handling) = $40.00 per copy