WOMEN PLAY LACROSSE:
A HISTORY OF THE INTERNATIONAL FIELD GAME BOOK
Written by Jim Calder & Ron Fletcher
96 pages
Hand-painted illustrated by David Craig
Excerpt from the Forward by Jen Adams
...This book offers a glimpse into the history of women's lacrosse from a uniquely global perspective. It weaves together a game of athletic ability, skill and finesse inspired by a rich history and respect for spirit and tradition.
Throughout my years as a women's lacrosse world player, I have witnessed and experienced the unique thrill of international lacrosse and the unification of culture and competition at the highest level. In this book, readers are invited on a historical journey around the world to gain appreciation into the game's inception, growth and expansion over time.
This book is a must-have for anyone who calls themselves a women's lacrosse player, fan or enthusiast. To understand this special sport is to understand the special people, places and moments that have shaped it.
Jen Adams
Page Samples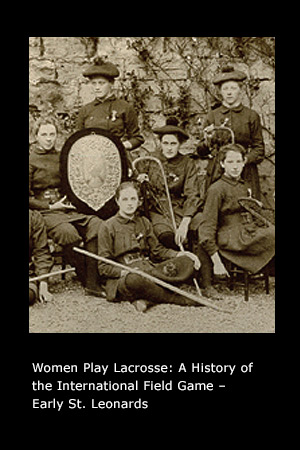 BUY THE BOOK
Payment Instructions
Payment for any of the books can be made through e-transfer. Please indicate the book(s) you are purchasing to "james.calder2@sympatico.ca" or by cheque to "T.E.C. Inc.". Cheques should be mailed to:
T.E.C. Inc.
3085 Kingston Road,
Unit 106
Toronto, Ontario, M1M 1P1
Allow up to 3 weeks for delivery.
Shipping rates are for Canada and US only.

For International deliveries please contact us at:
james.calder2@sympatico.ca